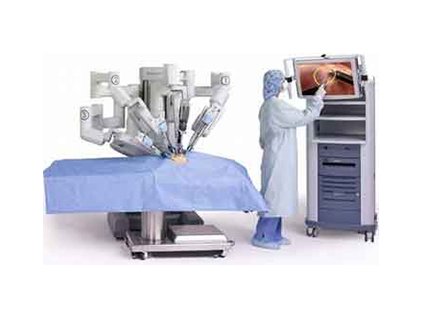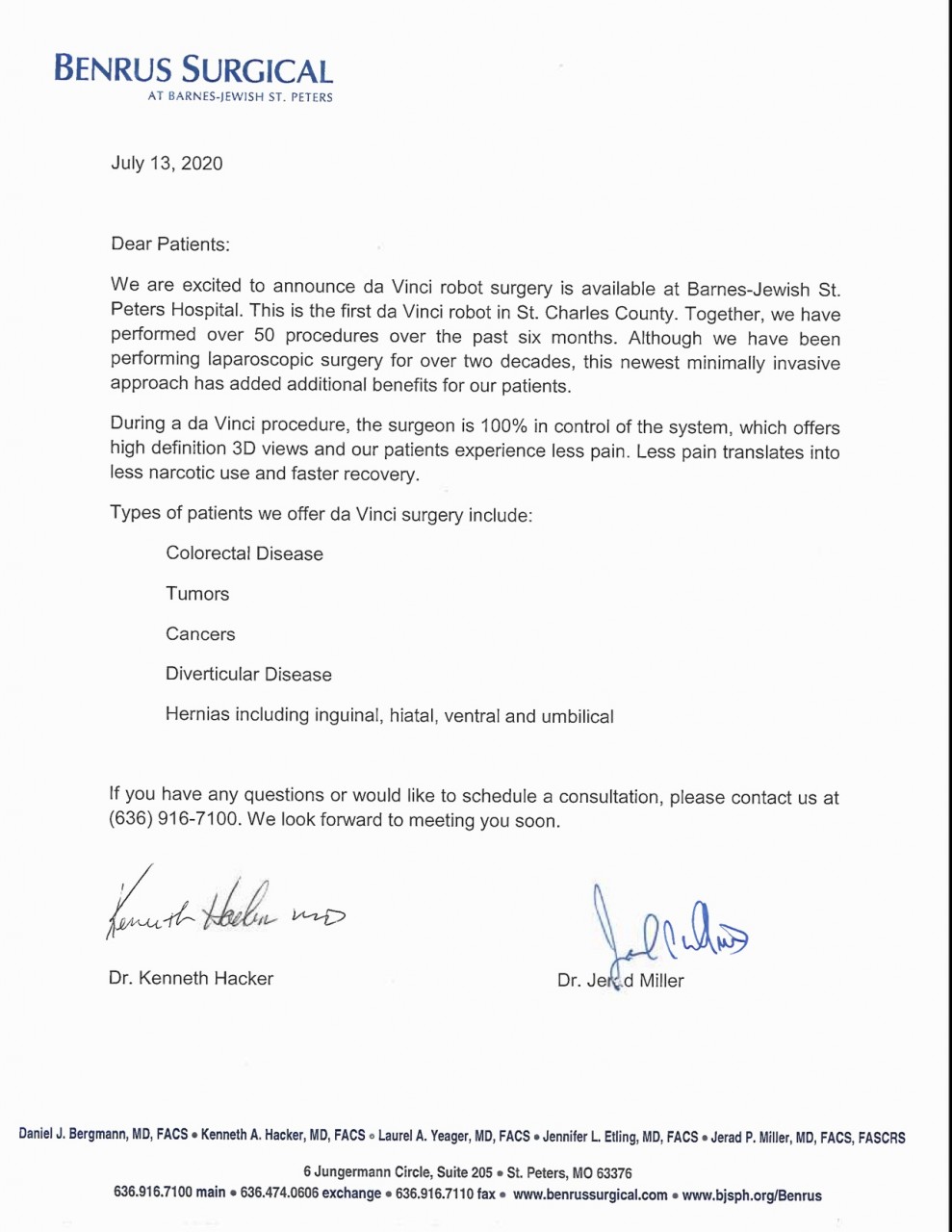 Dear Patients:
We are excited to announce da Vinci robot surgery is available at Barnes-Jewish St. Peters Hospital. This is the first da Vinci robot in St. Charles County. Together, we have performed over 50 procedures over the past six months. Although we have been performing laparoscopic surgery for over two decades, this newest minimally invasive approach has added additional benefits for our patients.
During a da Vinci procedure, the surgeon is 100% in control of the system, which offers high definition 3D views and our patients experience less pain. Less pain translates into less narcotic use and faster recovery. Types of patients we offer da Vinci surgery include:
Colorectal Disease
Tumors
Cancers
Diverticular Disease
Hernias including inguinal, hiatal, ventral and umbilical
If you have any questions or would like to schedule a consultation,
please contact us at (636) 916-7100. We look forward to meeting you soon.
Dr. Kenneth Hacker Dr. Jered Miller Daniel J. Bergmann, MD, FACS • Kenneth A. Hacker, MD, FACS 0 Laurel A. Yeager, MD, FACS • Jennifer L. Etling, MD, FACS • Jerad P. Miller, MD, FACS, FASCRS 6 Jungermann Circle, Suite 205 • St. Peters, MO 63376 636.916.7100 main • 636.474.0606 exchange • 636.916.7110 fax •