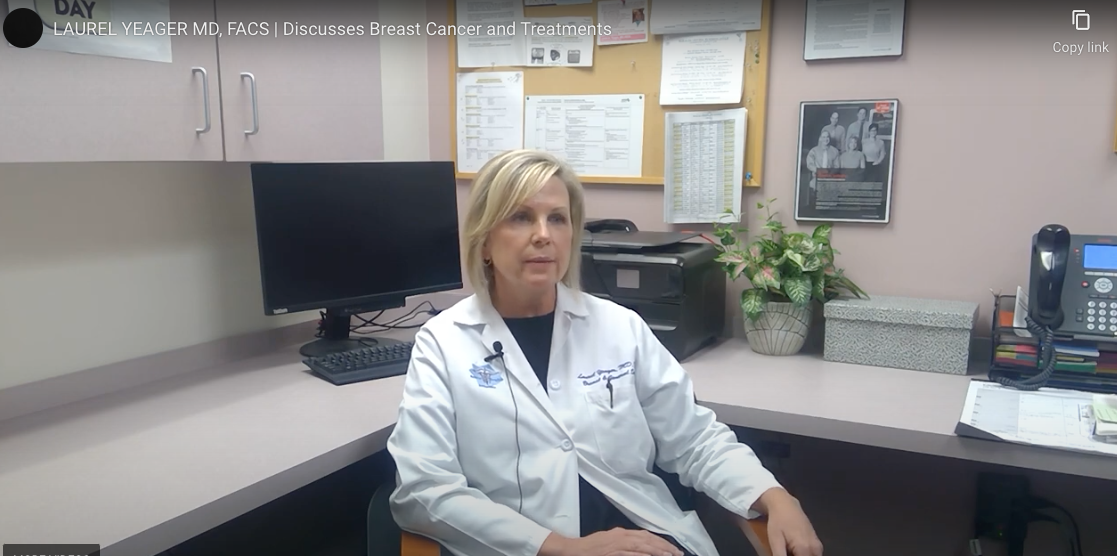 November 15, 2021 – For more than 50 years, Benrus Surgical Associates has been offering excellent surgical care in St. Charles County, specializing in general, breast, and colorectal surgery. The team of board-certified specialists at Benrus Surgical Associates have experience and knowledge in the latest surgical techniques, as well as compassion to make sure patients receive safe, comfortable care.
One of the team's surgeons, Dr. Jerad Miller, routinely sees patients diagnosed with colon or rectal cancer. He says the best and first line of treatment is surgical intervention. With recent advances in minimally-invasive surgical procedures like the state-of-the-art da Vinci robotic system, the majority of patients can expect less pain and a shorter hospital stay than in the past.
"Afterwards, it depends on what the final pathology is, whether you may need some chemotherapy or radiation treatment. Occasionally, if it's rectal cancer, we will give chemotherapy and radiation therapy," says Dr. Miller.
The extensively trained surgeons at Benrus Surgical Associates receive many patients through referrals from primary care physicians and other specialists. Dr. Miller knows the importance of finding the right surgeon, and values the confidence his patients put in his expertise to help them regain their health.
"Patients put a lot of trust in our hands, and that long-term relationship we build is important to us."
Benrus Surgical Associates is a leading healthcare organization based in the United States. It was founded by Dr Ben Neubeiser, Russell Crider, and Earl Wipfler.
The institution specializes in colorectal surgery, including appendicitis, biopsy, colectomy, colon cancer & colon disease, hernia repair, gallbladder disease & removal, anal fissure, anal fistula, and GERD. They also undertake skin cancer surgeries, including melanoma, and breast cancer surgeries, including fibrocystic disease, sentinel lymph node, and biopsy.
For more information, please visit https://www.benrussurgical.com/.
Media Contact:
Company Name: Benrus Surgical St. Peters
Email: Send Email
Phone: 636-916-7100
Address:6 Jungermann Circle, Suite 205
City: St. Peters
State: MO 63376
Country: United States
Website: http://www.bebeautycompany.com
Read more: https://www.digitaljournal.com/pr/benrus-surgical-associates-earns-trust-serving-st-charles-community-for-five-decades#ixzz7Dv2lX0ea