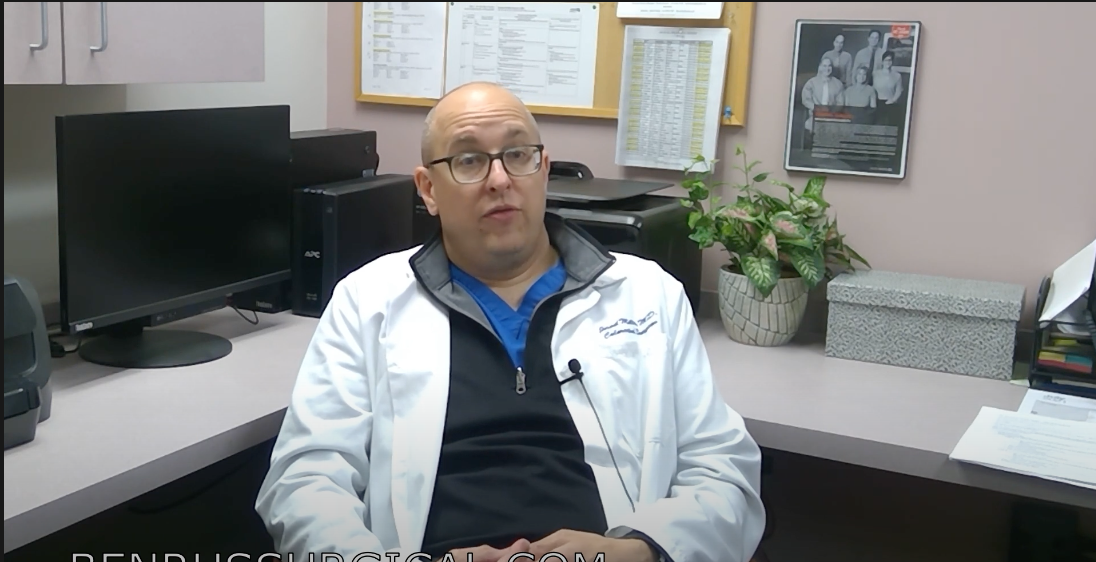 Dr. Jerald Miller, a member of Benrus Surgical Associates, has addressed some common concerns around diverticulitis. A non-fatal illness is an inflammation of pockets in the colon, called diverticulosis. As people advance in age, they begin developing these pockets that sometimes become infected.
"We're not sure how someone gets infected or diverticulitis. What happens inside the body is food or stool gets trapped in these pockets, causes infection, and that infection then leads to symptoms", says Dr. Miller, an expert on diverticulitis.
The main symptom of diverticulitis is pain. It generally starts in the left lower quadrant of the body. Some people develop cramping, constipation or diarrhea others have trouble urinating. Occasionally it can progress to fevers and chills, nausea, and emesis.
"The first-line treatment for diverticulitis is with bowel rest, so stopping eating or going back to a clear liquid diet, and antibiotics. Occasionally, if your symptoms are more severe, then you end up being hospitalized with IV antibiotics. And very rarely, it could lead to the potential of needing surgical intervention", says Dr. Miller.
The surgical treatment for diverticulitis is slightly invasive the majority of the time. Currently, Barnes-Jewish St. Peters Hospital utilizes a robotic system that allows the surgery to take place with small incisions, with everything being done inside the body.
According to Dr. Miller, the prevention of diverticulitis is somewhat controversial.
"First and foremost, we're not sure why people get it. We do know that it's happening in younger and younger people. So, it is believed to be a lifestyle issue with processed foods", says Dr. Jerald. "There is data that shows eating a high fiber diet that is low in red meat, and low in fat, as well as avoiding smoking, and getting regular exercise, can decrease the risk of diverticulosis and diverticulitis."
Benrus Surgical Associates is currently composed of Daniel Bergmann, MD, FACS, Kenneth Hacker, MD, FACS, Laurel Yeager, MD, FACS, Jennifer Etling, MD, FACS, and Jerald Miller, MD, FACS, FASCRS. Benrus Surgical Associates currently performs procedures at all four major hospitals in St. Charles County covering the cities of St. Charles, St. Peters, Lake St. Louis, O'Fallon, and Wentzville.
Dr. Miller is a colorectal surgeon with Benrus Surgical Associates. He operates primarily at Barnes-Jewish St. Peters Hospital and Progress West Hospital.
As a board-certified general surgery and colon-rectal surgeon, the majority of Dr. Miller's practice is with patients who have issues with their colon and rectum.
Media Contact
Company Name: Benrus Surgical St. Peters
Contact Person: Scott Eagle
Email: Send Email
Phone: 636-916-7100
Address:6 Jungermann Circle, Suite 205
City: St. Peters
State: MO 63376
Country: United States
Website: https://benrussurgical.com/